Daniel Bagley Family Monday Message, October 30, 2023
Posted on: October 30, 2023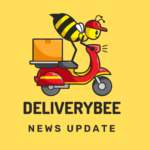 Nectar News
The Nectar News is shared with students every Monday to educate and celebrate Bagley student news, identity, and expectations.

Principal's Note
Principal's Note
Thank you for joining in the fun at our PTA's annual Harvest Hootenanny. The fun booths, games, Ofrenda, and class pumpkin display really showed our Bagley spirit!
As a reminder, we do not wear costumes to school on Halloween. Please see the Family Handbook for other school wide information.
Calling all Veterans! Our next event is the Veteran's Day assembly on Wednesday, November 8th @12:40 PM. If you are free to join us, our student council has come up with some great interview questions that we'd ask you during the assembly. Please email Angela Clement if you are free at this time!
Picture Ordering
Student pictures can still be ordered. Families can view and place picture day orders in the link below. Orders are now shipped directly to homes.
Online codes are the student's SPS ID #. https://vando.imagequix.com/g1001041700#login
Appreciations- thanks to all who shared! Please keep the love coming!
Each week we share appreciations for our staff and adult community at Bagley in the Nectar News video. We would love it if families wanted to take some time to share a shout out at this link. Bagley Appreciations Link
Ms. Emily's Library Updates
You might enjoy knowing about the reading enjoyment programs happening in the Bagley library this year. Many Washington state awards for children's literature are "children's choice" meaning that students read the books during the school year and vote for their favorite in the spring.
K-3rd. At Bagley, we start in kindergarten with participation in the Washington Children's Choice Picture Book Award (WCCPBA). From kindergarten through third grade, we read all 20 titles together and then students vote for their favorite in May. Last year our school's winner was Fluffy McWhiskers, Cuteness Explosion, a title that remains in very high demand! Here are the titles we will be choosing among this year, in our library catalog: WCCPBA 2024 Nominees.
2nd-5th. Starting this year, in second grade, we are layering on a new reading enjoyment program called 12 To Try. Students who read at least 12 titles from the OTTER, Sasquatch, and Young Reader's Choice award programs are invited to a special end-of-year reader's celebration. Thanks to the families who helped donate extra copies of these titles to launch 12 To Try at Bagley! For the books, see: OTTER 2024 nominees (transitional chapter books), and Sasquatch and Young Reader's Choice 2024 Nominees (middle grade fiction). My goal is to add in a category soon for nonfiction awards as well. The diversity of titles should encourage students to try new things in their journey as readers!
4th-5th. Finally, stay tuned for the big announcement on November 1st about the titles for the Global Reading Challenge, our fourth and fifth grade reading competition (in partnership with The Seattle Public Library).

PTA and Volunteer News
Giving Circle
Our Annual Giving Circle has launched. Learn more at this link.
How can I request gifts? If you are a family in need during the holidays, or you know of a Bagley family in need, the Bagley community is here to help! Fill out and submit the online request form for your family:
If you would prefer to fill out a paper form, copies in English and Spanish will be sent home with all students in mid-October.
Aurora Commons Partnership
Our school partners to support Aurora Commons. Please take a look at their request below. Thanks for your consideration!
On November 22nd, the Commons is hosting their annual Friendsgiving Meal where we have a special holiday themed meal served to our neighbors. This year, we are planning on our normal meal of turkey, mashed potatoes, stuffing, gravy, cranberry sauce, and pies, as well as having some live music!
With that said, we are still in need of volunteers and some donations. If you or your school would love to jump in in terms of volunteering or donating a good to us, we would be so appreciative of that!
Here is the link to see all of our opportunities and needs: https://www.signupgenius.com/go/10C094EADAA2BA0FACF8-44918598-commons#/
Lunch and Office Volunteers Needed
Thanks so much for your time and consideration for volunteering in the lunchroom or office from 10:30-12:30! Please go to this link and sign up.
October Lunch Menu
(subject to change based on availability): Use this link to learn about the lunch menu for this month.

Upcoming Events
Veteran's Day Assembly: Wed, 11/8 @ 12:45 in the gym
Picture Retake Day and Nature Vision 2nd grade Field Trip: Thurs,11/9
No School, Observation of Veteran's Day: Friday, 11/10
Parent Teacher Conferences, 11/15-11/22
No School, Parent Teacher Conferences and Thanksgiving Holiday, 11/20-24
All School Assembly: Wed, 11/29 @ 12: 45 in the gym