Continuous School Improvement Plan and School Profile
Daniel Bagley Elementary CSIP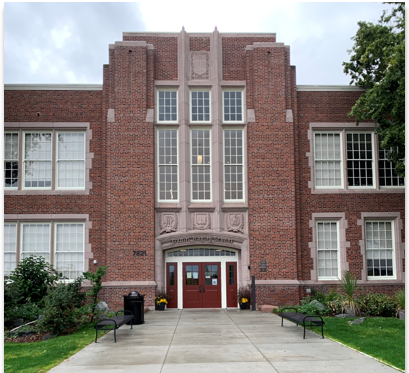 In Seattle Public Schools, we understand that a shared vision of practice is essential to fostering the learning communities that each of our students and adults needs to thrive. This shared vision enables educators to work in concert to build their practice with a focus on student learning and principles of targeted universalism—a strategic framework where targeted and differentiated efforts are required to meet the needs of specific student populations, so every student meets the universal goal.
Each school annually publishes a Continuous School Improvement Plan (or CSIP) to outline the goals for our school, our students, and our parents and families. The CSIP provides a clear summary of the steps we will take collaboratively to improve our educational practices in order to support the academic and social-emotional needs of our students.
Daniel Bagley School Profile
Attendance Area School Attendance Area Map
School Leadership and Board District
Building History and Information Building History
Daniel Bagley Elementary School is on the Seattle Historic Preservation Landmarks List. Visit the city website to look up information about the landmark status.
Community Partners at Daniel Bagley Community resources and programs at Daniel Bagley Elementary
---
CSIP and School Report
Discipline Dashboard
As part of Seattle Excellence, Seattle Public Schools' Strategic Plan, the district is committed to interrupting disproportionate practices in discipline. To support this work and to increase transparency and accountability, the district has created and published public facing discipline dashboards for each school which became available on November 1, 2021.
Discipline dashboard data reflects the current school year and will be updated quarterly throughout the school year. For questions or concerns, please reach out to the school leader for a specific school.
Daniel Bagley Levy Projects
Here you will find an overview of work completed by school levies.
Levies are a primary funding source for construction, renovations, safety and security upgrades, major maintenance, classroom technology and technology infrastructure, academics support projects and athletic field and track improvements.
Seismic Report: The safety of our students and staff is our top priority. Earthquake safety/seismic improvements projects are funded through the voter-supported Building Excellence (BEX) and Buildings, Technology and Academics (BTA) capital levies. Visit the Capital Projects webpage to read the most recent report.