Daniel Bagley Family Monday Message, November 13, 2023
Posted on: November 13, 2023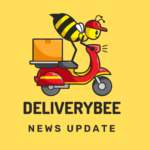 Principal's Note
I want to extend a huge appreciation to the fourth and fifth grade families and their children. The class shifts caused some disruption and stress for our community. Our families handled the transition with compassion for our school and grace for our staff. Thank you for supporting our school community through this big change with such care and kindness. Another huge appreciation goes to our school staff as well. They worked to quickly and thoughtfully to find solutions for our 4th and 5th grade students. Their time and extra efforts have made a huge difference in making students feel welcome and ready for learning in their classrooms.
Staff are really looking forward to conferences this week. Our goal is to have 100% attendance for our conferences. If the times teachers offered have not worked in your schedule, please reach out to schedule at a different time. The conferences can be over the phone and virtually to accommodate family needs as well.
Nectar News
The Nectar News is shared with students every Monday to educate and celebrate Bagley student news, identity, and expectations.
Appreciations- thanks to all who shared! Please keep the love coming!
Each week we share appreciations for our staff and adult community at Bagley in the Nectar News video. We would love it if families wanted to take some time to share a shout out at this link. Bagley Appreciations Link
PTA and Volunteer News
Giving Circle
2023 Bagley Giving Circle – Now Accepting Donations!
Please contact your PTA volunteer coordinator, Ashley Weiner, at bagleygivingcircle@gmail.com with any questions.
What is the Giving Circle?
This year the Giving Circle is able to provide 23 families and 43 children with gift requests during the holidays, but we need your help.
1. Purchase a gift from the Amazon Wish List
When you purchase an item from the Wish List, it will be sent directly to the Giving Circle coordinator for distribution to families in December. Please order gifts by November 20, include a gift receipt but skip the option to have gifts wrapped (families will receive supplies to wrap gifts themselves), and do not purchase any gifts with an estimated arrival after November 29 to ensure gifts can be delivered to families on time.
While there are some specific requests, most items listed are suggestions, with the information we received about each child's preferences, if any, listed next to the item. If you wish to buy the gift elsewhere or choose to purchase a different item, please be sure to click the "Buying this gift elsewhere?" link and select the option to "mark item as purchased" to avoid duplicates. Gifts purchased elsewhere can be deposited in the Giving Circle collection bin in the school office until November 29. Gifts should be unwrapped and labeled with the tag number (i.e., #7B) from the Wish List to identify which child the gift is for. Please include a gift receipt if possible.
2. Purchase a $25 gift card from Fred Meyer
Gift cards will go directly to a family for groceries or other needed items. Sign up to donate a gift card here. Gift cards can be purchased at the store or ordered online and sent to your home (allow additional time for shipping), then deposited in the Giving Circle gift card collection box in the school office until November 29. Please contact the Giving Circle coordinator below if you need to make alternate arrangements for dropping off a gift card.
Lunch and Office Volunteers Needed:
Thanks so much for your time and consideration for volunteering in the lunchroom or office from 10:30-12:30! Please go to this link and sign up.
Bagley's Online Spirit Wear Store is Open!
What? Bagley tees, sweatshirts, PJ pants for kids and adults
When? Ordering Window: Monday, 11/6- Wednesday 11/15. If the site is still live, you can still order.
Where? Website: https://danielbagley.orderpromos.com/.
Who? All Bagley Bees!
Why? A portion of sales comes back to the PTSA to support programming- show your school spirit!
Questions? Contact Bagley Parent, Jenny Brooks, waltherbrooks@gmail.com, (206) 794-7438
*If you would like to donate to the spirit wear scholarship fund, please send Jenny a note.
November Lunch Menu
(subject to change based on availability): Use this link to learn about the lunch menu for this month.
Upcoming Events
Parent Teacher Conferences, 11/15-11/22
No School, Parent Teacher Conferences and Thanksgiving Holiday, 11/20-24
All School Assembly: Wed, 11/29 @ 12: 45 in the gym
Giving Circle Gift Donations Due, 11/29