Daniel Bagley 23-24 Start of School Forms Instructions
Posted on: September 10, 2023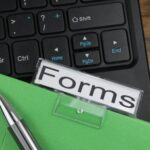 23-24 Start of School Forms Instructions
Desplácese hacia abajo para ver la traducción al español.
Hello, Daniel Bagley Families –
Welcome to the 23-24 school year! Please complete and return all required forms as soon as possible. This webpage provides you with links to all the different forms and information referred to in the paper checklist sent home with your child. If you need paper copies of any item, please email Regina Thornton rathornton@seattleschools.org. Provide your student's name and note the desired form/info.
Return to School/Complete as soon as possible –
Paper copies sent home: 
Emergency Information and Student Release (PINK)
Walking Field Trip Form (GREEN)
Do online:
Additional Forms and Information (Submit forms in bold below, if applicable)
School year dates, attendance information, guidance on communication tools, procedures for discrimination complaints and sexual harassment, instructions for how to get approved to volunteer in school can be found on the district Start of School Forms webpage. Translations in the most common languages are available for many of the forms.
---
Hola, Familias de Daniel Bagley –
¡Bienvenido al año escolar 23-24! Complete y devuelva todos los formularios requeridos lo antes posible. Esta página web le proporciona enlaces a todos los diferentes formularios e información a los que se hace referencia en la lista de verificación impresa que se envía a casa con su hijo. Si necesita copias impresas de cualquier artículo, envíe un correo electrónico a Regina Thornton. Proporcione el nombre de su estudiante y anote el formulario / información deseado.
Regreso a la escuela/completar tan pronto como sea posible –
Copias en papel que se van a casa:
Información de emergencia y liberación de estudiantes (ROSADO)
Formulario de excursión a pie (VERDE)
Completar en linea:
Formularios e Información Adicionales (Envíe los formularios en negrita a continuación, si corresponde)
Las fechas del año escolar, la información de asistencia, la orientación sobre herramientas de comunicación, los procedimientos para las quejas de discriminación y acoso sexual, las instrucciones sobre cómo obtener la aprobación para ser voluntario en la escuela se pueden encontrar en la página web de Formularios de inicio de clases del distrito. Las traducciones en los idiomas más comunes están disponibles para muchos de los formularios.