5.22.23, Bagley's Monday Message
Posted on: May 22, 2023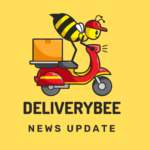 Bagley Monday Message
Bagley Families,
Wow, what a beautiful time we had at the Bagley Arts Festival on Friday evening. Thank you to our crew of staff that planned the event, including Ms. McNeer, Ms. Miller-Klein, Ms. Emily, Ms. Amy, Ms. Rasmussen, and Mr. Avakyan. I also want to offer congratulations to our 4th and 5th grade Instrumental Music students and their families for their practice, perseverance, and support in dropping off forgotten instruments that lead to a wonderful concert!
The Bagley Staff Appreciation Week was a huge success because of our family community. We are still enjoying the stocked pantry and loved being showered with flowers, food, and kind messages. Thanks again for the time and energy it took to make our staff feel extra special.
SPS Summer Learning Program
The District has posted SPS summer learning information and gathered information on many community partners' summer programs.
Nectar News
Every Monday teachers will show the Nectar News to share upcoming events, appreciations, and to educate and celebrate varied cultures and school expectations. Check your email/texts for the link.
PTA Volunteer Opportunities for 2023-24
The Bagley PTA is already working on plans for programs, events, and fundraising for the next school year, and we need your help to make them happen! The PTA relies solely on volunteers to build a community for our school and support our students, teachers, staff, and families.
Please consider how you might contribute to the vibrancy of our Bagley community by helping fill one of the volunteer needs.
More details about each of the listed volunteer roles:
If you have any questions, please don't hesitate to contact next year's PTA Volunteer Coordinator, Janna Reynoso volunteerbagley@gmail.com.
Volunteers Needed for Solstice Parade
Volunteers needed for Bagley in Solstice Parade June 17:
Bagley Bees' float with Solstice parade
Repeat: State and District Testing
ALL students will be assessed on reading and math growth using an online assessment called MAP, hosted by the NWEA organization. An overview of the MAP assessment for families.
All K- 2nd graders will be assessed on reading fluency with a tool called DIBELS. This is also an online one-on-one assessment that measures students' reading decoding and other skills.
3rd, 4th, and 5th graders will take the Smarter Balance Assessments in Reading and Math for Washington State called, SBA. An overview of the SBA assessment for families.
How can you view your child's test results?
You will be able to view MAP results on The Source in June. The SBA results will populate over the summer on The Source and the DIBELS results can be shared by your child's teacher.
COVID-19 Update
We had four positive cases at our school this week. SPS's Dashboard will show district COVID trends. Thank you for keeping your children home if they have a COVID symptom as described by the Department Of Health.
Bagley's Upcoming Events
Monday, 5/18-6/9: District and State Testing, varied dates, All grades
Monday, 5/29: Memorial Day, No School
Tuesday, 6/6, PTA General Membership Meeting, @ Bagley Library and Zoom, 6-7 p.m.
Monday, 6/19: Juneteenth, No School
Friday, 6/23: Field Day @ Bagley ES
Wednesday, 6/28: 5th grade Promotion @ Bethany Community Church, 9-11 a.m.
Friday, 6/30: Last Day of School, 1 hr early dismissal