5.1.23, Bagley's Monday Message
Posted on: May 2, 2023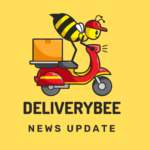 Bagley's Monday Message
Bagley Families,
It was such a joy to share in acts of service with our community last week. We worked together to make over 150 PBJ sandwiches and care packs for Operation Night Watch and Aurora Commons. A big shout out goes to our Student Council for their work on highlighting ways we could help our community at our assembly and during individual class presentations.
We are gearing up for many more fun events in May and June! Please look at the events below.
Nectar News
Every Monday teachers will show the Nectar News to share upcoming events, appreciations, and to educate and celebrate varied cultures and school expectations. Check your email/texts for the link.
K – 4th grade family Homework:
65% of families responded. Thank you! Please complete this one minute survey to let us know your plans for next year if you have not yet done so. It's the time of year when we are planning for the year ahead. Having accurate enrollment numbers helps us when building classes and assigning staff to grade levels.
Do you have an old iPad that you would consider donating?
Our 3rd through 5th grade classrooms use iPads to translate textbooks and worksheets into a student's native language if they are newcomers to the United States. We also use iPads in the classroom to help students talk by using the Conversation feature on Google Translate. If you have an iPad to donate we would put it to use!
Hourly Position for Hire:
Are you interested in getting more experience in schools and supporting our students? Are you looking for employment? We are looking for an hourly employee and the best candidates are often parents and other community members.
Please spread the word or apply!
Daniel Bagley is seeking a reliable and energetic person to supervise students during lunch and recess for the rest of this school year and the 23-24 school year. The playground/lunchroom supervisors are responsible for interacting with students and encouraging appropriate play, for managing student behavior, and working with teachers and administration where appropriate. This position works 2-3 hours per day, 10-15 hours per week and pays $18.69/hour. This position requires fingerprint and background check clearance. If you're interested, please inquire with Angela Clement amclement@seattleschools.org or Regina Thornton rathornton@seattleschools.org
Bagley's Upcoming Events:
Volunteers needed:
Teacher Appreciation week is May 8th – 12th.
At Bagley we will celebrate our 48 wonderful teachers and staff with a different event each day. Please indicate where you can volunteer. Contact Bagley parents Renee dodger08@gmail.com and Danae dmowris@yahoo.com with any questions. Thank you!
Monday, May 8th: Morning coffee and treats provided by Bethany Church
Tuesday, May 9th: Stock the staff lounge day sponsored by the PTA
Wednesday, May 10th: Potluck lunch provided by Bagley Parents
Thursday, May 11th: Lunch provided by Bagley parent, Sheley Bressler
Friday, May 12th: Plant Party. Each teacher and staff will have the opportunity to take home one small potted plant.
Scholastic Book Fair @ Bagley: May 16th- 19th 1-3 PM & 6-8 PM during the Arts Festival:
Volunteer during the day. In addition, this year we have the Book Fairy fund – this e-wallet we will use to make sure every student goes home with at least one book.
Bagley Arts Festival, May 19th from 6-8 PM
Bagley Arts Festival Night- Sign Up Genius
Bagley in Solstice Parade: June 17th, Bagley Bees' float with Solstice parade:
On Saturday 17th of June the Fremont Arts council will host their 33rd annual Solstice Parade: And this year Daniel Bagley Elementary will be part of this unique and joyful event! Staff and students will buzz around their very own beehive float! Please contact project lead Conny Stephan at cs@connystephan.de to get involved.
Covid Update
We had two positive cases at our school this week. SPS's Dashboard will show district COVID trends. Thank you for keeping your children home if they have a COVID symptom as described by the Department Of Health.
Upcoming Events
Saturday, 5/6: LGBTQ+ families Gathering and Dinner, 4-7 PM @Meany Middle School
Monday-Friday, 5/8- 5/12: Staff/Teacher Appreciation Week
Saturday, 5/13: PTA Bike Rodeo
Monday-Friday, 5/15- 5/19: Scholastic Book Fair
Friday, 5/19: Bagley Arts Festival
Monday, 5/22-6/9: State Testing, varied dates, 3rd – 5th graders only
Monday, 5/29: Memorial Day, No School
Monday, 6/19: Juneteenth, No School
Friday, 6/23: Field Day @ Bagley ES
Wednesday, 6/28: 5th grade Promotion @ Bethany Community Church
Friday, 6/30: Last Day of School, 1 hr early dismissal