4.24.23, Bagley's Monday Message
Posted on: April 24, 2023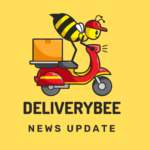 Bagley Monday Message
Bagley Families,
Family Action item (K–4th grade families only)
It's the time of year when we are planning for the year ahead. Please use the green form coming home with your student today or the link below to complete this 1 minute question by May 1. This is to let us know if you are returning to Bagley ES. Having accurate enrollment numbers helps us when building classes and assigning staff to grade levels.
Multi-Age/Split Class Info
A few years ago, when Bagley transitioned from a partially Montessori school to a completely contemporary school the staff wanted to ensure that students were still able to access the many positive benefits of Montessori teaching. One of those benefits is mutli-age or split grade classes. While staff are continuing to imbed principles of Montessori teaching into their classrooms, as a building, we do not currently plan to shift to a multi-age school. Based on enrollment some classrooms will be split grade or multi age this coming year, and that is a practice happening district wide. Please reach out to me if you would like to learn more or discuss this further.
Thank you!
Thank you to our over100 family volunteers that have taken their time to support Bagley ES. We had handmade breakfast treats from staff and student decorated thank you cards for our volunteers that decorated our cafeteria for the Volunteer Appreciation Breakfast on Thursday. We'll send the cards home with your children if you missed the event.
Progress Reports Available today
Your child's progress reports for 2nd Semester are available on the The Source starting today. Please check here for a reminder on how to login in and view the Progress Report. Please contact the front office if you need a printed copy of your student's progress report.
Nectar News
Every Monday teachers will show the Nectar News to share upcoming events, appreciations, and to educate and celebrate varied cultures and school expectations. Check your email/texts for the link.
Student Council's Spring into Action Week, April 24-28
Student Council wants our Bagley students to Spring into Action to support members of our community. We will be putting together Care Packs for Aurora Commons and making PBJ Sandwiches for Operation Night Watch, but we need your help! Please consider donating an item or two below and have your child drop them off on the black cart on the playground until Thursday, 4/27. Sign Up to make care packs for Operation Night Watch
Also, join us for the PTA Sponsored: Spring into Action Movie Night and Work Session (4/28, 6-8 PM in the Cafeteria) At Spring into Action Night we are planning to watch the Lorax and work on a variety of acts-of-service stations.
Lost and Found Reminder: Label your things!
Lost and Found would like to be sure everyone remembers to label all sweatshirts, jackets, lunch bags, etc. Please take a permanent marker and write your child's initials or last name on the tags.
Fun June events we are preparing for NOW!
Bagley Bees' float with Solstice parade:
Mark your calendars everyone! On Saturday 17th of June the Fremont Arts council will host their 33rd annual Fremont Solstice Parade: Thousands of visitors are expected to watch this fun parade presenting musicians, artists and more creative from everywhere.
And this year Daniel Bagley Elementary will be part of this unique and joyful event! Staff and students will buzz around their very own beehive float.
We are looking for volunteers to help build the float, create costumes or to donate materials. Interested? Questions? Please contact project lead Conny Stephan cs@connystephan.de to get involved. Thank you for your support.
Field Day is set for Friday, June 23
We are staying close to home this year and will hold Field Day on the Bagley school campus. This will allow us to take advantage of our beautiful playground and ensure easy access to important facilities. Mr. W is planning a fun-filled day of activities for the students (and volunteers!).
We anticipate we'll need a few waves of volunteers and wanted to put these times out there for your planning purposes. Stay tuned for an official "sign up" for the following shifts to go out closer to the event.
3rd- 5th will participate in Field Day from 9-10:30 a.m. Volunteer set-up and 1st wave: 7:30 a.m.-11 a.m. Volunteer 1st wave and clean-up for next wave: 8:30 a.m.-11 a.m.
K-2nd will participate in Field Day from 12:30-2 p.m. Volunteer 2nd wave and clean-up: 12 noon-2:30 p.m.
PTA Updates
Incoming Kinder for 23-24 School Year?
If you have an incoming kindergartener for Fall 2023-24, get connected by joining the private FB group for Fall 2023-24 Kindergartners. There is also an upcoming meet up on Sunday, April 30 -10–11:15am at Greenwood Park.
Covid update
We had two positive cases at our school this week. SPS's Dashboard will show district COVID trends. Thank you for keeping your children home if they have a COVID symptom as described by the Department Of Health.
Upcoming Events
Monday- Friday, 4/24-4/28: Acts of Service Donation Week
Friday, 4/28: Spring into Action (Acts of Service Night and PTA Movie Night) 6-8 PM in Cafeteria
Saturday, 5/6: LGBTQ+ families Gathering and Dinner, 4-7 PM at Meany Middle School
Monday-Friday, 5/8- 5/12: Staff/Teacher Appreciation Week
Saturday, 5/13: PTA Bike Rodeo
Monday-Friday, 5/15- 5/19: Scholastic Book Fair
Friday, 5/19: STEAM- Art walk night