3.27.23, Bagley's Monday's Message
Posted on: March 27, 2023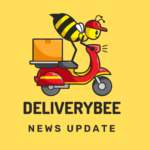 Bagley Monday's Message
Bagley Families,
We all looked great in our new school shirts, for our assembly this morning. We want to congratulate our students for being such good sports and doing their best at this morning's March Madness staff vs. student basketball tournament. It was a CLOSE game, but the staff won by 4 points! Maybe next year, students!
This past week the district sent letters to some families if their child qualified for Advanced Learning (AL) or Highly Capable (HC) designations. The district weighs multiple factors in this qualification including:
Teacher and other buildings staff recommendations
Parent recommendations
Assessment scores
If your child qualified, their designation will include more depth of programming in math and reading and increased options for extension activities. Students are offered these enrichment opportunities in class, as built into a teacher's unit planning. Please let me know if you have additional questions about these designations or services.
Nectar News
Every Monday teachers will show the Nectar News to share upcoming events, appreciations, and to educate and celebrate varied cultures and school expectations. Check your email/texts for the link.
Volunteer Wanted- STEAM night chairperson
We are looking for a parent volunteer to be the STEAM night chairperson for our creative and exciting spring event on Friday, May 19th from 6-8 PM. The position entails being the liaison between the PTA and the school by collaborating and communicating with the Creative Advantage Committee and the principal. You would help with recruiting and organizing volunteers for the event, communicating with outside vendors (could be assigned to a recruited volunteer) and being present at the event to help with set up, clean up and the oversight of vendors.
Preschool Applications Open
SPS Seattle Preschool Program and Head Start are accepting applications for the 2023-24 school year starting on Wednesday, March 15.
Families with 3- and 4-year-olds can be referred to the SPS Early Learning webpage to learn more and apply. Contact: earlylearning@seattleschools.org for any general preschool questions or support needs.
PTA Bagley community survey
The Daniel Bagley PTA wants YOUR input!! Share your opinions and give us new ideas to help plan for the 2023-24 school year. Please fill out the 2023 PTA Spring Survey by April 7.
Covid update
We had two positive cases at our school this week. The SPS Covid-19 Dashboard will show district Covid trends. Thank you for keeping your children home if they have a Covid symptom as described by the Department Of Health when to keep your student home
Upcoming Events
Wednesday, 3/29: Trimester 2 Ends
Thursday, 3/30: 4/5 Activity Block 8:15-10:15 AM
Friday, 3/31: 2/3 Activity Block 8:30-10:30 AM and K/1 Activity Block 12:35-2:25 PM
Tuesday, 4/4: PTA General Membership Meeting
4/10-4/14: Spring Break
Monday, 4/24: Trimester 2 Progress Reports Available on The Source
Friday, 4/28: Spring into Action (Acts of Service Night and PTA Movie Night) 6-8 PM in Cafeteria