2.13.23, Bagley's Monday Message
Posted on: February 13, 2023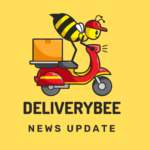 Bagley's Monday Message
Bagley Families,
Our halls our gleaming with beautiful, unique, and colorful works about your child's identity. We are so grateful to our staff and students for all the time and care they put into sharing more about themselves in preparation for Bee Yourself Literacy and Identity Night. I am so excited to learn more about your cultures at our family display tables in the gym and watch your children learn more about their school community with our Identity Scavenger Hunt.
We will miss seeing your children next week and we look forward coming to school after Mid-Winter Break to get back to learning together.
Nectar News
Every Monday teachers will show the Nectar News to share upcoming events, appreciations, and to educate and celebrate varied cultures and school expectations. Check your email/texts for the link.
Bee Yourself: A Bagley Family Identity and Literacy Event
Wednesday, February 15th 5-7 PM
Sign Up for Bee Yourself: A Bagley Family Identity and Literacy Event
In partnership with the PTA, our school staff is hosting a special Bee Yourself; Identity and Literacy Event on Wednesday, February 15th from 5 -7 PM. Each classroom is working on student identity projects that will be on display at this event. In addition, our choir will be performing, we will have a book fair, a passport scavenger hunt, and a caregiver-child book reading.
Girls* on the Run Program for 3rd- 5th graders: Spring 2023
Mondays and Wednesdays from 4-5:30 pm from March 13th – May 24th *Girls includes gender-expansive youth
The Girls on the Run Program Spring Season is four weeks away, and we still have a few spots available on the 3-5th grade Daniel Bagley Elementary team! Girls on the Run is so much more than running. In fact, your girl does not need to be a runner to sign up. You can expect lots of games, talking, laughing and processing in addition to running at each practice. And, know that when we say run, we mean run, walk, skip, roll or push, just as long as you are moving forward. The Girls on the Run season costs $250 per participant. Partial and full scholarships are available, as well as scholarship running shoes/sports hijabs/sports bras. Visit the Girls on the Run website to learn more and register.
Questions? Contact Jana Demas, Bagley Site Liaison, at janaalexis@gmail.com.
Covid update
We had three positive cases at our school this week. SPS's Dashboard will show district COVID trends. Thank you for keeping your children home if they have a COVID symptom, as described by the Department Of Health.
Upcoming Events
Wednesday, 2/15: Community Assembly, 8:05-8:25
Bee Yourself- Family Literacy and Identity Night showcasing family culture and identity, 5-7 PM
Thursday, 2/16: Kindergarten Field Trip and 4th and 5th grade Global Reading Challenge
Monday- Friday, 2/20-2/24: No School, Mid-Winter Break