1.9.23 Bagley's Monday Message
Posted on: January 9, 2023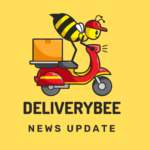 Bagley's Monday Message
Bagley Families,
We had a such a great 1st week of 2023, welcoming back staff, new students, and salmon from native tribes. Please look at the Nectar News for more school events.
Nectar News
Every Monday teachers will show the Nectar News to share upcoming events, appreciations, and to educate and celebrate varied cultures and school expectations. Check your email/texts for the link.
New Student Registration
New student registration began Tuesday, Jan. 3 for the 2023-24 school year. All New Student Registration is completed online.
If your child will be five by August 31, 2023, it is time to get ready to enroll for Kindergarten! Please spread the word: Prospective Family Tours are in person, starting in the library, Monday, January 23rd at 9 AM and 6 PM.
BLM Year of Purpose and Week of Action (Feb 6th- 10th)
In SPS, for several years, the SEA and School Board have established actions and resolutions declaring that the lives of Black students matter, as well as the lives of all of our underserved students; affirming the demands of the Black Lives Matter At School Movement, and encouraging participation district-wide in the national Black Lives Matter At School Week from February 6th- 10th of this year. At Daniel Bagley, we spend time focusing on a few principles per month, that we started in September. You see these featured in the Nectar News and classroom connections. An example of the type of curricular material we use is below. Black Lives Matter at School, What we Believe- Principles Activity Book
Art Display (Jan 13th- Feb 1st)
From January 13-February 10, the Junior League of Seattle is sharing The Stories in Art Exhibit with our school! This is a unique opportunity for students to engage with artwork otherwise seen in museums and galleries. Displayed in the library will be eight artworks by noted Northwest artists featuring a range of mediums including photography, oil stick drawing, mixed media collages, watercolor painting, oil painting, offset lithography and cast bronze sculpture.
Students will engage with the work during their time in Art Class, exploring explore how visual art can express life experiences and foster imagination. Classroom teachers may also check out a piece of art to bring to their room for a lesson as well.
Reminder: Girls on the Run: 2-3 Volunteer Coaches Needed
Thank you to those of you who have responded to the request for volunteers for Bagley's Girls on the Run program. If you are interested in participating as a coach, please contact Jana Demas, Daniel Bagley Site Liaison at janaalexis@gmail.com or 206-354-1479. Please let her know by January 15th. We will solicit interest from girls for the program once we establish the site.
Girls on the Run Puget Sound is an organization that teaches critical life skills to girls of all abilities to strengthen confidence and other important life skills through dynamic, interactive lessons and
physical activity. We are working to establish a Girls on the Run program site on the Daniel Bagley campus this spring for girls in grades 3-5 and we need 2-3 volunteer coaches to help start the program. Volunteer coaches facilitate lessons that blend physical activity with life skill development to enable girls to adapt to whatever comes their way. At the end of the eight week season (March 13-May 22), the team completes a 5k together (on May 21st), which provides a tangible sense of accomplishment and sets a confident mindset into motion. You do not need to be a runner to volunteer; you simply need to have a desire to support and encourage the next generation. To be a coach, you must:
Be at least 18 years of age
Consent to and complete a background check
Attend and finish coach training, currently scheduled for February 11 or March 11 from 10 am-3 pm
Commit to the season's practice schedule, which is two times per week after school (if you are only able to do one day a week, that may be possible)
Complete an application
Covid update
We had two positive cases at our school this week. SPS's Dashboard will show district COVID trends. Thank you for keeping your children home if they have a COVID symptom, as described by the Department Of Health.
Upcoming Events
Monday, 1/9: (New date) Trimester One Progress Reports will be sent home
Friday, 1/13: Martin Luther King Jr Assembly, 8:05-8:25
Monday, 1/16: No School- Martin Luther King Jr Day
Monday, 1/23: Prospective Bagley Family Tours, 9AM and 6 PM
Thursday, 2/2: Robert Eagle Staff MS Family Tour, 7 – 8:30p
Wednesday, 2/15: Bee Yourself- Family Literacy and Identity Night showcasing family culture and identity, 5-7 PM